News
Falcon and Liebherr team up to win the Australian Architectural Design Awards 2016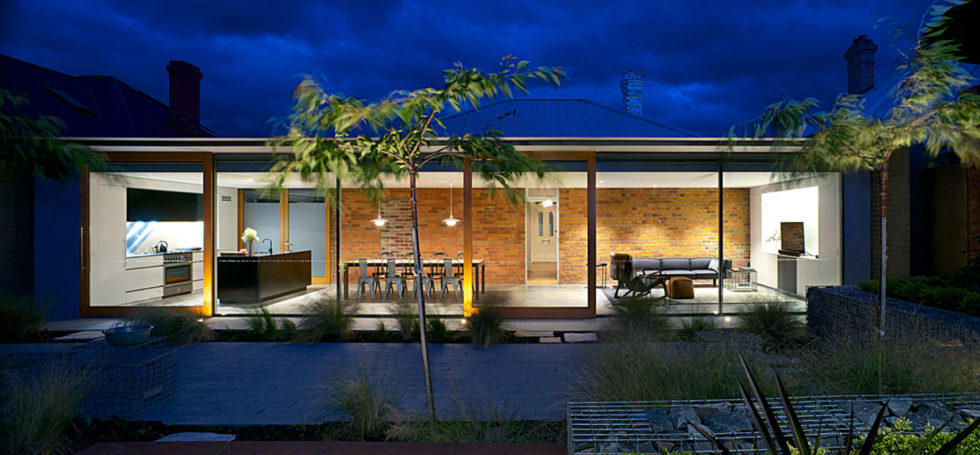 Hobart Architectural firm Rosevear and Stephenson won the top honour at the Australian Architectural Design Awards with Jenny's House in Battery Point, Hobart. The Hobart firm's "Jenny's House" project has won the Eleanor Cullis-Hill Award for alterations and additions in residential architecture against strong competition from architects across the country.
The architects designed a contemporary addition to a heritage house located in the middle of historic Battery Point.
The national judging panel described their work as "beautifully refined".
In their citation, the judges said evidence of the productive collaboration between architect and client was manifest in two principal rooms: a singular open-planned volume at the hands of the architect; and an intriguing garden executed by the home's owner.
"Only an elegant and finely crafted line of glazing sits at the junction of these two rooms," they noted.
"It is, however, the presence of the original external rear wall of the historic four-room brick cottage, now forming an interior wall, that leaves you questioning whether you are in fact already outside and occupying the garden.
"This is a pleasant and refreshingly simple architectural gesture.
"It is through this profound connection to the garden setting — the changing light, plants and presence of the ground — that the owner may establish her own sense of belonging to the setting, which is layered in over one hundred years of history."
Glasgow Engineering supplied the Falcon Professional+ FX 90 Range Cooker matched with the Qasair Conley 800 twin motor rage hood and the Liebherr integrated refrigerators SICBN3366 and UKES1752 beverage centre. We also manufactured the gabion cages in the garden as well as other specialised steel work required for the project.
Architects
http://www.roseveararchitects....