News
The all new Aga 60 heat storage with gas hobs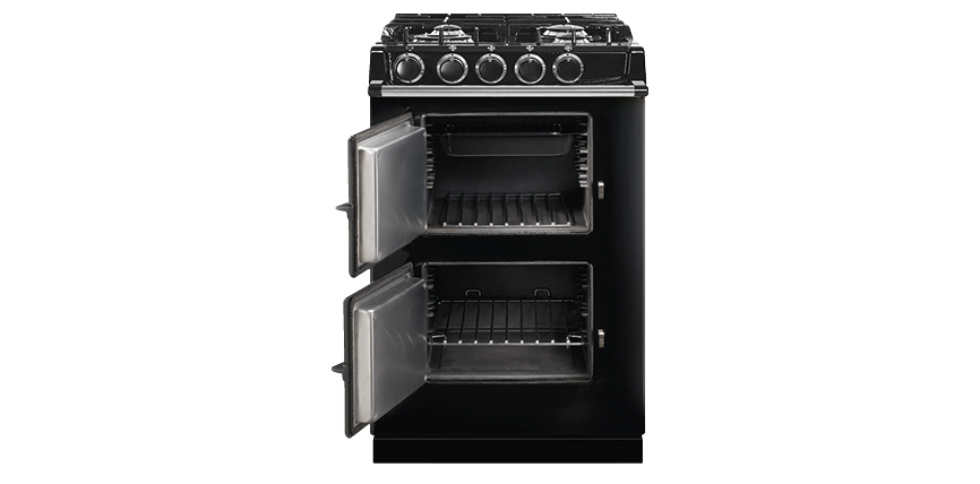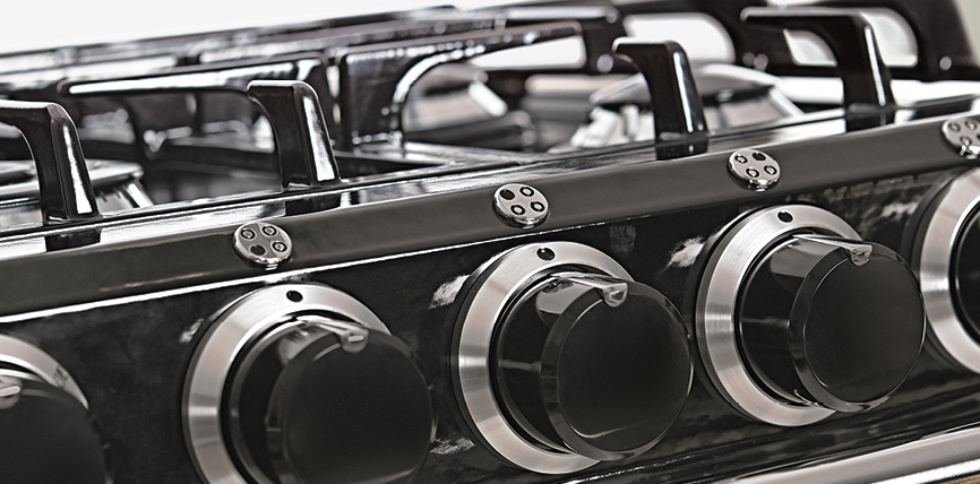 The AGA 60 couldn't be easier to use. With four control knobs to control each individual burner and another for the ovens, the cooker has been designed with simplicity in mind. The AGA 60's roasting/baking oven can be programmed and can have up to three events programmed per day*. They operate using a timer similar to that used for controlling a central heating programmer. This means the oven can be timed to come on and ready to cook when you are.
*Using the optional extra AGA 60 Programmer.
How the Gas Hob works
The heat on the gas hob of the AGA 60 is regulated by means of a rotary control dial, one per burner. The burners are ignited when the dial is turned in the same manner as on other conventional cooker  models. All zones feature a flame failure device for peace of mind which automatically turns off the gas supply in the event that the flame extinguishes. The hotplate is designed to be run on natural gas. Gas Hob options:
Wok Burner
Semi Rapid Burner
Rapid Burner
How the Heat Storage Cast Iron Ovens work
Using the control knob on the far left of the top plate, the top oven can be set to roasting, baking or the off setting. The roasting and baking settings can be achieved from cold in around one hour. The lower simmering oven can also be up to full temperature in around one hour. The baking setting will provide a 'warm to touch' feel.
Oven settings:
Off
Roast
Roast & Simmer
Simmer
Bake & Simmer
Bake